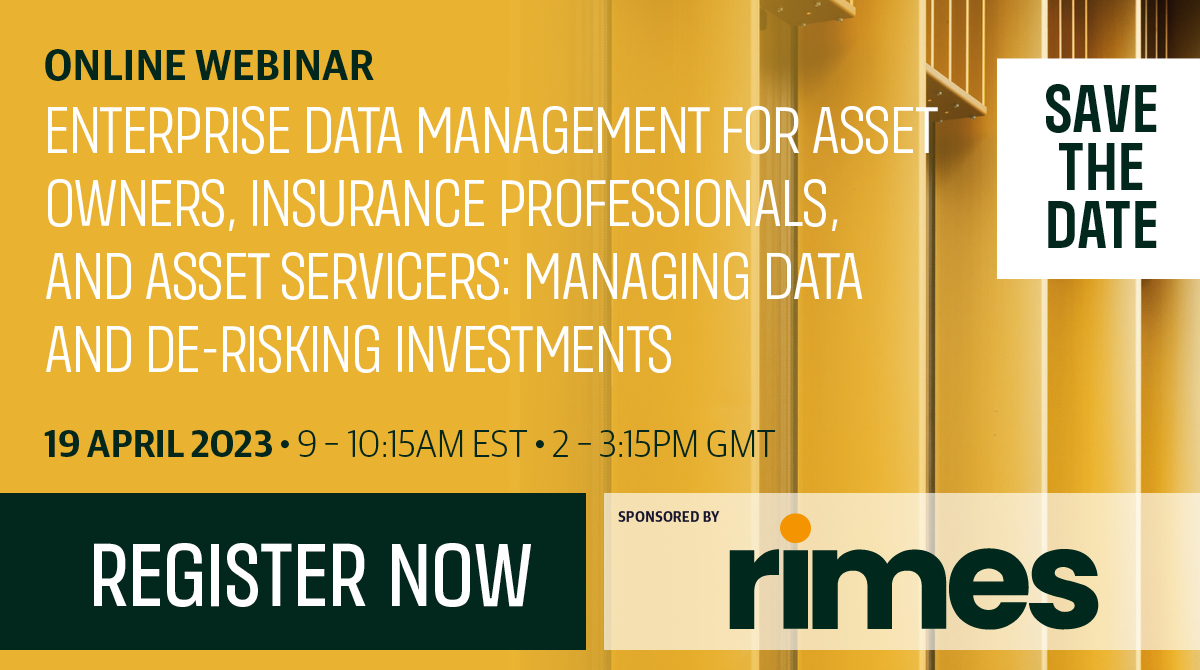 Asset owners often lack the tools they need to manage data and de-risk their investments. Achieving effective Enterprise Data Management (EDM) is a formidable topic for institutional investors and asset servicers across the industry. It also offers insurance and pension fund professionals key opportunities to leverage managed services to mitigate risk and benefit from enhanced investment management and decision-making capabilities.
As the data management landscape continues to evolve, reducing operational complexity and Total Cost of Ownership (TCO), coupled with the ability to make better informed strategic portfolio construction, asset allocation and asset-liability risk management decisions, is becoming increasingly essential. This webinar is an opportunity for stakeholders to learn more about current EDM challenges unique to asset owners and the solutions available to optimise data systems and make use of ongoing opportunities.
Register your free place to attend the webinar on 19th April. Join us for this engaging conversation with institutional investment professionals – including insurers, custodian banks, pensions funds, and solutions providers – as they examine current EDM challenges and solutions, discussing risk, performance and exposure management related variables.