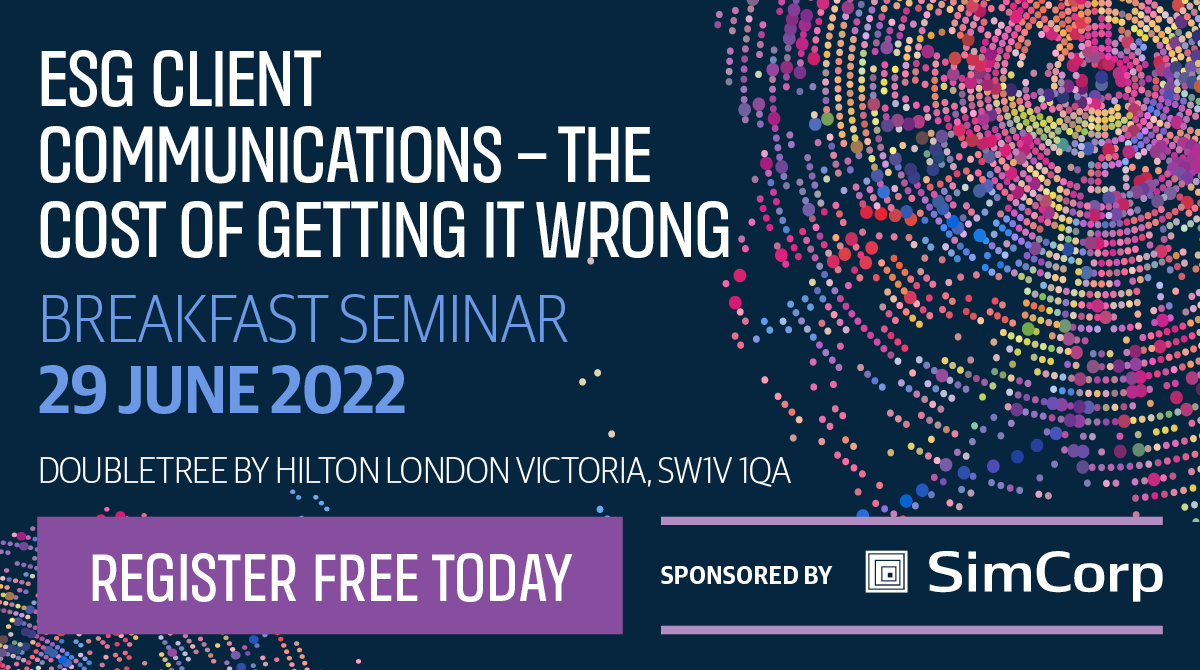 29TH JUNE 2022
DOUBLETREE BY HILTON LONDON VICTORIA, SW1V 1QA
Demand for ESG content to be included in client communications is on the increase. Investors are interested in both the performance and impact of their investments, so firms need to adapt and provide the data in a way that works for the end client. Getting it wrong can lead to significant financial costs and damage to your reputation. It's no longer a case of whether to include ESG factors in client communications, it's a question of how best to include them.
During this breakfast briefing, we will share industry best practises and practical examples on how to set up your client communications in order to get your ESG reporting right and answer the following questions:
What are the challenges and opportunities of embedding ESG data and analysis into your client reporting and digital communication?
How can digital technologies enable the necessary transparency of how investment managers deliver on their ESG investment mandates?
What are the key considerations when scaling your client reporting framework for sustainable investing?
Register to attend for free and join like-minded investment management group representatives for this insightful and engaging morning seminar, to discuss the evolution in ESG considerations in the client communications and data reporting process.